*IMPORTANT* - This feature is only available for place admins!
Place
To enable a lockdown for the entire place, toogle the button on the admin dashboard.
Door
To enable the lockdown feature for a specific door, from your web dashboard select Doors. Click on a door and in the Overrides section, you will see the Lockdown option. Toggle the button to enable the lockdown.

When the lockdown is enabled, a red lockdown label indicates the door is locked down.

*IMPORTANT* - Once enabled no unlock actions can take place so use this feature wisely.
To end a lockdown, simply toggle the lockdown button again.
From the Kisi mobile app, go to the Place > Lock (select the desired lock name)> there is a Lockdown option which you need to toggle to enable the lockdown.
Android:
iOS: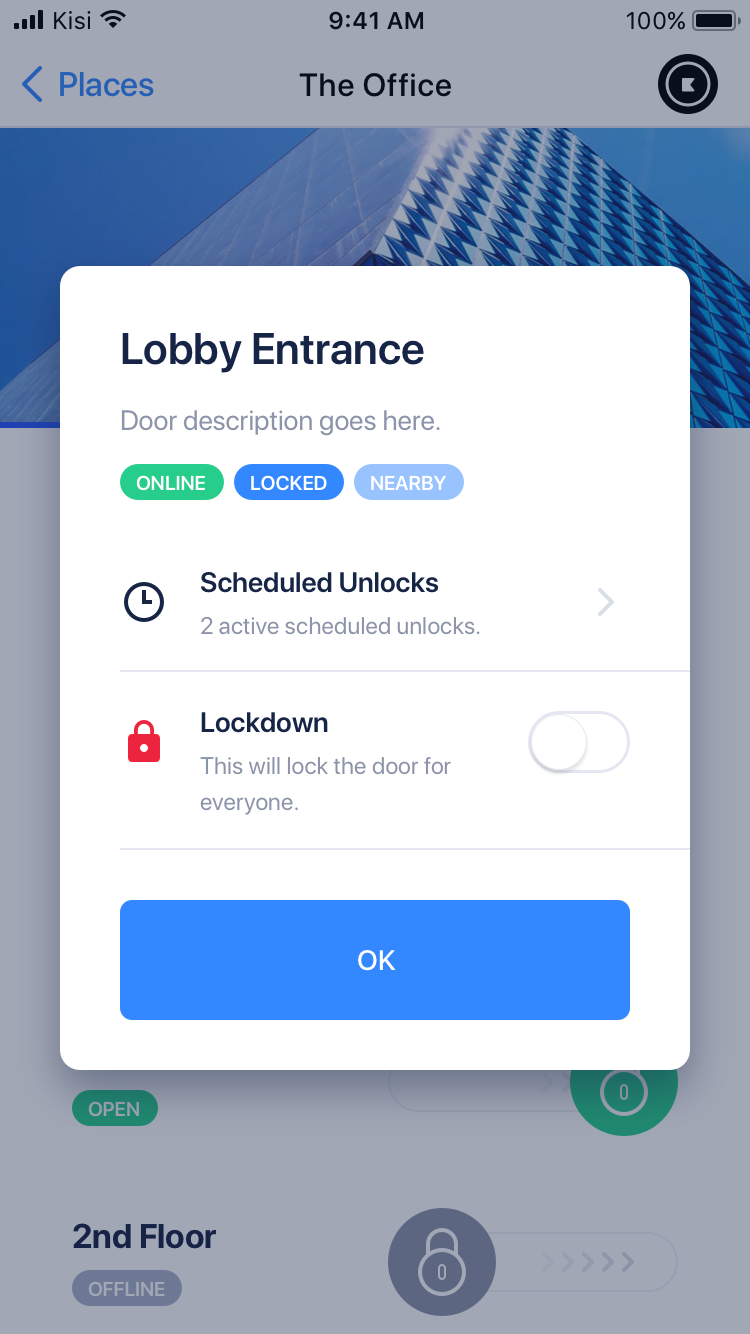 When a lockdown is enabled you will see the following screens:

iOS:


Android:


**Please Note** - Enabling the lockdown feature will override any scheduled unlocks you may have set.